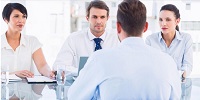 The UAE's travel and tourism sector will reach its 2019 peak this year, contributing Dh180.6 billion to the emirate's economy in 2023, close to the 2019 high of Dh183.4 billion, Khaleej Times reported.
According to World Travel and Tourism Council's (WTTC) latest report, the recovery is driven by overseas travellers flocking back to Dubai and Abu Dhabi after the pandemic.
It said the travel and tourism sector in UAE represents nearly 10 per cent of the total economy.
It projected that the sector will create nearly 7,000 jobs this year, surpassing the pre-pandemic peak of 745,100, to reach more than 758,000 employed by travel and tourism companies.
The UAE's travel and tourism sector has been one of the first sectors to recover during the post-pandemic period, driven by strong demand for inbound and outbound travel.
As a result of "revenge travel", Dubai International (DXB) passenger traffic more than doubled to over 66 million in 2022 on the back of a strong recovery. Following strong results, the world's busiest international airport raised its forecast for 2023 to 78 million.
During the first quarter, DXB registered a 55.8 per cent increase in passenger traffic in the first quarter of this year to reach 21.3 million as compared to last year, reaching 95.6 per cent of the 2019 pre-pandemic level.
Similarly, Dubai received 4.6 million overnight tourists during the January-March period, up 17 per cent.
"The national travel and tourism sector is recovering at a rapid pace, proving the UAE continues to grow in popularity amongst international travellers. The future for the sector looks positive. By the end of this year, the sector's contribution will level that of 2019, and over the next decade, growth will outstrip the national GDP and create more than 114,000 new jobs, representing one in nine jobs," said Julia Simpson, president and CEO of WTTC.
It said the visitors' spending is set to jump from Dh164.5 billion in 2022 to Dh258 billion this year.
The global tourism body is forecasting that the sector will grow its GDP contribution to Dh235.5 billion by 2033, representing 10.2 per cent of the UAE economy.
Over the next decade, the sector will employ more than 872,000 people across the country, representing nearly 12 per cent of all jobs, it added.
2022 performance
In 2022, the travel and tourism sector's GDP contribution grew more than 60 per cent to nearly Dh167 billion, representing nine per cent of the country's economy.
The sector also created more than 89,000 more jobs from the previous year to reach more than 751,000 jobs nationally, surpassing 2019 levels by an additional 6,000 jobs.
2022 saw the return of international travellers to the UAE, with India, Oman, Saudi Arabia, and the UK leading as source markets for international arrivals.
According to the data, in 2022, international visitors contributed Dh117.6 billion to the national economy, representing year-on-year growth of 65.3 per cent, although 19 per cent behind 2019 levels.
In terms of domestic spending, 2022 saw a 35.7 per cent year-on-year jump, reaching Dh46.9 billion, 10.6 per cent above its pre-pandemic counterpart.
The WTTC Cities Economic Impact Report showed that Dubai's travel and tourism sector is forecast to have reached Dh46 billion in 2022, only 10 per cent below 2019 levels. While Abu Dhabi's travel and tourism sector is expected to have grown to Dh11 billion last year, just 12 per cent below 2019 levels.
Simpson said city destinations in the UAE continue to grow in popularity for travellers from around the world.
"Although these key cities were heavily affected by the pandemic, they have shown incredible resilience and signs of growth." (NewsWire)