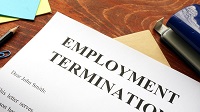 Subscribing to the UAE's unemployment insurance scheme is a mandatory requirement for all employees of federal government departments and private sector companies. Subscription to the scheme started on January 1, 2023. 
According to Khaleej Times, employees will have to subscribe to a scheme before June 30, 2023, failing which they will be fined Dh400.
A ministerial resolution details how the fines will be collected. Under 'fines and collection methods', the ministerial resolution states: "Workers/employees who fail to pay their fines for three months from the due date will have the fine amount deducted from their wages through the Wage Protection System, end-of-service gratuity, or any other alternative method deemed acceptable by the Ministry (of Human Resources and Emiratisation)."
Another article in the resolution states that the employee will not be eligible for a new work permit until all due fines are paid "within the specified timeframe".
Other fines
The resolution states that if the insured fails to pay the insurance premiums for more than three months from the due date, the insurance certificate will be cancelled and a penalty of Dh200 imposed.

If an employer colludes with the insured to obtain unemployment insurance benefits, the ministry will impose an administrative fine of Dh20,000 for each case.
How the fines need to be paid
Employees can pay the fines via the MOHRE website, app and ministry-approved business service centres. They can also apply for paying through installments or request a waiver via the same channels.
Conditions for compensation
In order to be eligible for compensation, employees must have been subscribed to the scheme for at least 12 consecutive months. This means employees who sign up for the scheme in January 2023 will become eligible for compensation in the event of job loss in/after January 2024.
Other conditions include:
The insured must be a legal resident

They must have paid all insurance premiums

They have to provide evidence that unemployment was due to reasons other than resignation

The insured may not have been dismissed for disciplinary reasons

A claim must be submitted within 30 days
The scheme explained
Spearheaded by the MoHRE, the insurance scheme has ultra-low monthly premiums that range from Dh5 to Dh10, with the insured getting 60 per cent of their basic salaries for three months in the event of job loss for reasons other than disciplinary action or resignation. (NewsWire)