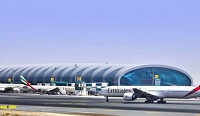 If you're looking for a job in the Emirates, there is an exciting opportunity likely to open for new graduates in Dubai's aviation industry.
According to The Siasat Daily, the Executive Vice President of HR Development at Dubai Airports, Meshari Al Bannai stated that the recruitment drives will prioritise the quality of its workforce, particularly among fresh graduates.
Al Bannai stressed that Dubai Airports is intent on improving staff quality rather than focusing on sheer numbers. He added that 16 per cent of the airport's staff are between the ages of 20 and 35 and that 34 per cent of the airport's personnel is now Emirati.
Training and retaining youth
According to Al Bannai, the aviation industry will provide an experience-centric framework for graduate trainees, interns, and young talent, which will guarantee positive outcomes.
Their 18-month graduate training program provides young people with thorough instruction in a variety of disciplines, from HR to finance and support functions. This program is crafted to minimise attrition rates and foster long-term growth within Dubai Airports.
Average base salaries of employees at UAE's Airports according to Glassdoor, the world's largest job and recruiting sites
Trolley operative – Dh7,000
Airport operations – Dh16,000
Air traffic controller – Dh36,000
Assistant technician- Dh4,000
Ticketing manager – Dh8,000

(NewsWire)