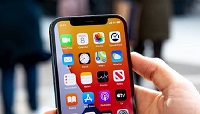 A prominent United Arab Emirates (UAE)-based telecom operator du has recently announced plans to increase mobile internet speeds by three times as it began deploying multicarrier aggregation technologies within its commercial wireless network.
According to The Siasat Daily, specifically, du will combine three data carriers to boost the speed. 
This technological advancement is primarily aimed at home wireless services, a segment du has successfully introduced to the UAE market in 2021.
Improved speeds support advanced technologies like artificial intelligence, 8K video streaming, metaverse.
Salim Al Balooshi, Chief Technology Officer at du, affirmed the company's commitment to providing the best possible user experience. He stated that du has always strived to anticipate and meet the changing connectivity needs of customers in the UAE.
It is important to note that du was the first company in the UAE to offer 4G and 5G home wireless services. With this latest advancement, the business is well-positioned to offer the latest 5G services designed for the aforementioned uses.
In June, UAE ranked first globally in mobile internet speed, with a download speed of 204.24 Mbps and an upload speed of 22.72 Mbps, according to the Global Speedtest Index published by Ookla, a web service that provides analytics internet access performance measurements. (NewsWire)