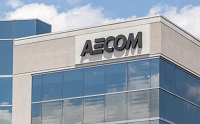 AECOM, an international leader in MEP services, has announced job openings in Dubai.
According to the company, it has been making its mark in the Middle East since 1948 and actively contributing to the region's MEP sector since 1966.
With a highly experienced team dedicated to understanding clients' primary objectives from the beginning of each project, AECOM consistently delivers top-notch technical solutions and innovative project enhancements. These include alternative design options, strategies for reducing capital expenses, energy-efficient solutions, and expedited design delivery.
Benefits, perks of working at AECOM
Hybrid work options

Professional development programs

Wellbeing programs

Competitive salaries

Annual leave

Enhanced maternity benefits
In 2022, the AECOM team grew by more than 30%, with plans for continued expansion in 2023. Committed to fostering diversity, AECOM is actively seeking to recruit more women, providing enhanced maternity benefits, flexible work arrangements, and exclusive mentoring opportunities specifically for female employees.
Jobs at AECOM
| | | |
| --- | --- | --- |
| Associate Director – Urban Design | Dubai, UAE | Apply here |
| Senior Project Manager – Civil Infrastructure | Dubai, UAE | Apply here |
| Senior BIM Engineer – Water and Energy Infrastructure | Abu Dhabi, UAE | Apply here |
| Planning Engineer | Abu Dhabi, UAE | Apply here |
| Contracts Manager | Riyadh, Saudi Arabia | Apply here |
| Engineer – Structural | NEOM, Saudi Arabia | Apply here |
| Design Coordinator | NEOM, Saudi Arabia | Apply here |
| Principal Design Engineer – Geotechnical | Dubai, UAE | Apply here |
| Senior Project Surveyor | Abu Dhabi, UAE | Apply here |
| Associate Director – Construction (Civil Infrastructure) | Dubai, UAE | Apply here |
| Lead – Fire, Life & Safety | NEOM, Saudi Arabia | Apply here |
| Principal Electrical Design Engineer | Dubai, UAE | Apply here |