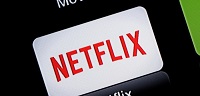 Starting today, UAE residents will no longer be able to share Netflix passwords outside their homes, Khaleej Times reported.
The streaming giant's password-sharing crackdown has officially reached the UAE. 
A customer service representative confirmed to KT that the restriction took effect today.
"Now, only members living in the same house can share passwords and use the same account," the representative said. "It cannot be used in a house across the street, for example."
Asked how Netflix is able to detect and restrict password-sharing, the representative said the WiFi network and IP address of devices are being noted in the platform.
In India, Netflix also announced that it has ended password-sharing from today.
To ensure compliance with this policy, Netflix is sending out emails to customers found to be sharing their accounts with people outside their households in India.
The restrictions on password sharing were previously implemented in more than 100 countries, including significant markets like the US, Britain, France, Germany, Australia, Singapore, Mexico, and Brazil, according to the Mashable website.
Furthermore, Netflix now allows paying customers to add an extra member from outside their household, albeit at an additional monthly expense. To make the process easier, members can transfer a person's profile while keeping viewing history and personalised recommendations, the Mashable website reported. (NewsWire)