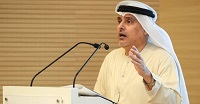 Small businesses must now recruit Emiratis to their workforce in a major expansion of the UAE's Emiratisation drive.
According to The National, companies with 20 to 49 employees will be required to hit a quota for the first time, hiring at least one UAE citizen in 2024 and another by 2025.
The announcement was made on Tuesday by the Ministry of Human Resources and Emiratisation.
The requirement applies to privately-owned companies across 14 sectors including real estate, education, construction and health care. Previously, only firms with 50 or more employees needed to meet targets on hiring UAE citizens.
"Essentially, every company in the UAE will employ an Emirati at some point in the future," David Mackenzie, managing director at recruitment firm Mackenzie Jones, told The National.
"It means there will be a lot more opportunities for UAE graduates, because SMEs won't be able to compete with bigger firms so they will look at hiring new talent that won't expect huge salaries.
"Emirati graduates will have opportunities at start-ups and SMEs, and it will most likely be a great learning curve for them to develop their talent."
In other developments on Tuesday, the UAE's Ministry of Finance announced five major projects to improve government financial work aimed at further enhancing future readiness.
The projects are in line with the country's 'We the UAE 2031' strategy, which outlines the development path for the next decade.
The new Emiratisation campaign is led by Dr Abdulrahman Al Awar, Minister of Human Resources and Emiratisation.
Companies, with 20 to 49 employees, who fail to employ at least one Emirati in 2024 face a fine of Dh96,000 ($26,000).
That fine will increase to Dh108,000 ($30,000) for businesses that have not employed two Emiratis in 2025.
It was the case that only private companies with 50 or more employees had to employ a certain number of Emiratis. Those businesses in free zones were exempt from the ruling.
There has been no confirmation yet if the same exemption will apply to companies with 20 to 49 employees in free zones.
The sectors affected by the new ruling are:
Information and communications

Financial and insurance activities

Property

Professional and technical activities

Administrative and support services

Arts and entertainment

Mining and quarrying

Transformative industries

Education

Healthcare and social work

Construction

Wholesale and retail

Transportation and warehousing

Hospitality and residency services
Last Friday was the deadline for private sector companies with 50 or more employees to ensure that 3 per cent of their workforce was made up of Emiratis.
The measures have been introduced to encourage Emiratis to take up skilled positions in the private sector.
It was announced in February that firms would be required to increase the proportion of Emirati employees by 1 per cent every six months.
Employers were required to reach a 4 per cent target by the end of the year, increasing to 6 per cent by the close of 2024, 8 per cent the following year and 10 per cent by the end of 2026. (NewsWire)