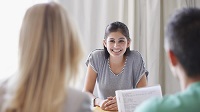 UAE's job market has experienced significant growth in the first quarter of 2023, defying the global trend. 
According to Khaleej Times, head offices, in particular, have witnessed an uptick, with an impressive 20 per cent increase in available positions in certain sectors.
That's according to recruiters who noted Dubai continues to surge economically and say that the drive is to continue. Headhunters noted this has been fuelled by new projects and initiatives that have been planned.
Aws Ismail, general manager at Marc Ellis, said: "We have seen a very positive increase, an average of approximately 20 per cent in the UAE recruitment and job market for 2023, specifically in the technology sector. We believe this growth has been driven by an optimistic market outlook and a surge in foreign investment which has reflected the commitment of numerous businesses to establish and expand their presence in the Emirates and continue their digitalisation journey in line with the government of the UAE. Last year had many uncertainties globally and that had an inevitable impact on the recruitment sector. However, judging by the increase so far, we anticipate that the momentum will continue throughout 2023."
He added: "In terms of industry, we are specialised in technology recruitment and believe it has been one of the strongest in growth, with a focus on skill sets within, artificial intelligence, machine learning, and digital transformation which we have seen a significant demand in finding the right talent in various roles by our clients."
According to a recent report by global recruitment agency Robert Walters, the banking and financial services sector has experienced substantial growth, witnessing a growth in job openings compared to the corresponding period in 2022.
The technology industry has seen a noteworthy 20 per cent rise in job vacancies, closely followed by the HR sector, which has observed a respectable 10 per cent increase.
Nadeem Ahmed, HR Manager – Hidayath, said: "A stronger hiring trend has been observed in the UAE with salary increases being noticed for skilled professionals starting this year. The UAE's technology sector was the most active in terms of hiring last year, with 77 per cent of organisations increasing their head count, the Hays 2023 GCC Salary Guide found." (NewsWire)