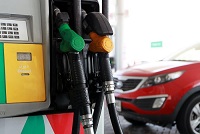 The UAE fuel price committee has announced petrol and diesel prices for the month of June 2023. 
According to Khaleej Times, the new rates will apply from June 1 and are as follows.
Super 98 petrol will cost Dh2.95 a litre, compared to Dh3.16 in May.

Special 95 petrol will cost Dh2.84 per litre, compared to Dh3.05 last month.

E-Plus 91 petrol will cost Dh2.76 a litre, compared to Dh2.97 a litre in May.

Diesel will be charged at Dh2.68 a litre compared to Dh3.03 last month.
Residents will welcome the new rates, which see retail prices for fuel slashed by 21 fils per litre and those for diesel down by 35 fils.
Last month, the fuel price committee had marginally reduced the rates by 8 fils per litre, after two consecutive months of increases. (NewsWire)