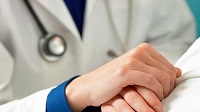 Demand for healthcare professionals will grow exponentially in the coming years in the UAE as the country will require more than 33,000 nurses and allied health professionals by 2030, Khaleej Times reported.
According to the latest forecast released by Colliers Healthcare & Education division's market intelligence report, Abu Dhabi will have a gap of 11,000 nurses and 5,000 allied health professionals by 2030.
Meanwhile, Dubai's requirement will be 6,000 physicians and 11,000 nurses, driven by growth in population, medical tourism, growing burden of chronic diseases, ageing population, increasing patient expectations and rapid advances in treatment innovation and technology.
Demand for healthcare professionals has grown dramatically in the UAE and the Gulf region after the pandemic as healthcare services providers are looking to hire more qualified and experienced individuals, especially in the nursing departments.
Mansoor Ahmed, executive director and head of development solutions, healthcare, education and PPP for the Middle East and Africa region at Colliers, said the demand is shifting from traditional skill sets to advanced medical education as the region goes through a transition towards the adoption of new medical technologies.
According to Colliers, the UAE has 157 hospitals, of which 104 are operated by the private sector. The number of beds totals just over 18,000 across the country, of which 8,356 are operated by private entities. In terms of number of physicians, there are 26,736 employed in the country, including 10,376 in Dubai, 10,141 in Abu Dhabi and 5,358 in the Northern Emirates.
Physician and nurse density in the UAE stood at 2.9 and 6.4 per 1,000 population, respectively, which is higher than the GCC countries' average.
Roles that will be in demand
The UAE Capital will mostly recruit doctors in the field of psychiatry, emergency medicine, radiation oncology, intensive care and orthopaedic surgery. In the allied category, mainly people from the field of psychology, physiotherapy, occupational therapy, lab technicians and emergency technicians will be in high demand in Abu Dhabi.
In Dubai, most of the demand will be for doctors in the field of general medicine, general surgery, paediatrics, anaesthetists, obstetrics, endocrinology, cardiology and nephrology. (NewsWire)