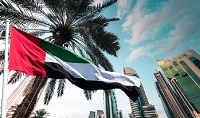 UAE public and private sector employees can expect a few holidays this year on account of various occasions including Eid Al Adha, Islamic New Year and National Day. 
According to the news portal, oil & gas Middle East, here are the upcoming public holidays scheduled for 2023.
Eid Al Adha is predicted to fall in the month of June with a three-day expected holiday on June 28, 29 and 30. Prior to the three-day scheduled Eid holiday, a day off has been announced for Aarafat Day on June 27. Falling in line with the UAE weekend, this would give residents up to a six-day break.
Expected dates have been announced to give residents a chance to plan ahead, Arabian Business reported.
UAE public holidays 2023
June 27: Arafat Day (subject to moon sighting)

June 28 to 30: Eid Al Adha (subject to moon sighting)

July 21: Islamic New Year

September 29: Prophet Mohammed's birthday

December 2 and 3: UAE National Day
All official announcements regarding the expected holidays are pending based on the sighting of the moon by the UAE moon-sighting committee. (NewsWire)