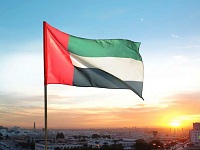 If you're in possession of a UAE residency visa, you can visit 15 countries without even having to think about red tape.
According to Time Out Dubai, all you need is yourself, your passport and your residency visa – and maybe some of your belongings.
So, without further ado, these are the countries you can jet off to completely hassle-free:
Sri Lanka

Armenia

Azerbaijan

Brunei

Georgia

Indonesia

Kyrgyzstan     

Malaysia

Maldives

Mauritius

Montenegro

Nepal

Seychelles

Singapore

Thailand
The list will be music to the ears of UAE residents looking to make the most of the looming breaks.
Eid al Fitr is expected to be commemorated with a four-day weekend, for example, with the dates predicted to fall on April 20, 21, 22 and 23.
That means, if you're canny with your annual leave, you could bag yourself a holiday getaway for seven nights while using just three days off from work (April 17-19).
While confirmed dates will only be announced according to Moon sightings, scholars in the UAE maintain that they expect the Eid al Fitr break to run from April 20-23. (NewsWire)