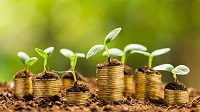 National Bonds has announced the launch of Second Salary, a customised savings solution created for the UAE's national and expat population to generate supplementary income. 
According to Khaleej Times, the plan is the first part of a long-term programme aimed at providing the best retirement plans in the UAE.
Second Salary is designed to empower people by offering a personalised additional income-generating solution to ensure that individuals can continue to enjoy their desired lifestyle. The plan comprises two main phases, the first being the "Saving" phase, where customers place money into National Bonds every month for a period of their choosing between 3 and 10 years. The subsequent "Income" phase allows the customer to begin drawing income every month, receiving their base investment amount monthly plus their accumulated profit.
For example, if customers save Dh5,000 monthly for 10 years, they could expect to receive Dh7,500 monthly for the subsequent 10 years. Similarly, if customers were to save Dh5,000 per month for 5 years, but choose to redeem within a period of the next 3 years, they could take home a monthly amount of Dh10,020 for three years– more than double the monthly savings.
Customers who opt for Second Salary need to place a minimum monthly investment of Dh1,000 for a minimum period of 3 years. With complete flexibility provided to customers over the amount and tenure of the savings and salary phases, customers can devise their Second Salary plan to create the safety of a supplementary monthly income for the future. Customers can also choose to redeem their savings as a lump sum instead of monthly payments to fulfil their financial goals, such as payment of education fees, down payment for a house, or for investments.
In addition to economic empowerment, Second Salary customers have the opportunity to boost their financial well-being with exciting rewards and cash prizes from National Bonds. Customers also get access to National Bonds' attractive AED 35 million rewards program, with significantly enhanced chances of winning by up to 30 times, based on the length of the savings term they choose.
Mohammed Qasim Al Ali, Group CEO of National Bonds, said, "We created the Second Salary plan in response to the growing demand for ways to create a sustainable extra income for our customers. We take pride in offering a highly personalised and flexible savings plan in Second Salary, which provides UAE residents with an affordable seamless enabler to achieving financial security. Our commitment to innovation in the industry remains steadfast as we constantly strive to develop new innovative avenues for our customers to enhance their financial futures."
By devising new ways to help build a stronger culture of savings in the UAE, National Bonds aims to help people to build longer-term prospects and financial health for the future through its unique, simple, and flexible solutions. (NewsWire)