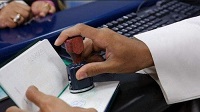 Travel agents have recorded a very high demand for the 3- month visit visa and are receiving nearly 40 inquiry calls daily. 
According to Khaleej Times, however, they have urged the residents to apply for these visas for relatives and friends at an Amer centre, by paying a refundable deposit of Dh1,000.
"Since the news about the 3-month visas broke out, residents have made plans to bring their relatives to Dubai for 90 days, rather than issuing the 2-month visa," said Libin Varghese, sales director, Rooh Travel and Tourism.
Industry experts say that the visas also can be applied for online by an individual on the GDRFA website or on the app.
In October 2022, sweeping reforms were made to entry visas in the UAE as part of the Advanced Visa System. It is one of the largest residency and entry permit reforms in the UAE to date.
Bilal Saeed, a technology executive and a resident of Muteena in Deira, said the visa is issued to family members who must be immediate blood relatives like mother, father, or siblings, and can cost about Dh 1,750 inclusive of the security deposit.
According to Saeed, one must submit the following documents if planning to apply for a visa for a family member:
Recent passport-size coloured photograph of the relative or friend.

A copy of the applicant's Emirates ID.

Proof of residency for the sponsored, such as details of hotel reservations

Proof of relationship for family member's visit visa.

A copy of the relative's valid passport.

Copy of the return ticket.

(NewsWire)