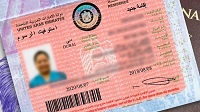 People in the UAE facing visa-related issues have a golden chance to get them sorted.
The General Directorate of Residency and Foreign Affairs (GDRFA) is running a 3-day campaign titled 'A Homeland for All' at Deira City Center to reach out to residents, visitors and tourists who have issues with their visas.
According to Khaleej Times, the campaign, which will run every day from February 25 to 27, will have authorities from GDRFA at a stall in Deira City Center close to Centerpoint from 10 am to 10 pm to help those who have any issues with their visa including those who have overstayed their permit and those with expired documents.
According to a GDRFA social media post, the campaign hopes to encourage a culture of compliance with entry and residence laws.
Lt-Col Salem bin Ali, Director of the Client Happiness Department at GDRFA advised people to approach the stand without fear. "Even if you have overstayed for 10 years, our staff will find a solution for you," he said in an Instagram story.
In the UAE, the cost of overstaying the permitted visa period attracts a fine of Dh50 per day. This also applies to visa cancellations and can often result in massive penalties. 
According to GDRFA, this campaign will give an opportunity to those in the UAE to fix any visa-related issues. (NewsWire)