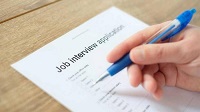 Demand for short-term and temporary workers has risen in the UAE after the government asked companies to shift from unlimited to limited contracts, Khaleej Times reported.
The recruitment and human resources consultants say that freelancers demand has also grown due to limited contract introduction as hiring freelancers reduces costs for the companies.
The Ministry of Human Resources and Emiratisation (MoHRE) asked private sector companies to rectify unlimited-term employment contracts of their employees to fixed-term ones. The ministry moved the deadline to comply with the law from February 2023 to January 2024 to provide enough time for companies to change their contracts.
"The decision stems from our belief in enhancing flexibility, competitiveness and ease of business for private sector companies and safeguarding all parties' rights," the ministry said earlier.
The UAE has amended other laws as well to regulate the local labour market to make it more competitive, allowing residents to take up part-time work in addition to their main jobs and also allowing teenagers above 15 to opt for part-time jobs or internships in private companies after obtaining a permit from MoHRE. (NewsWire)