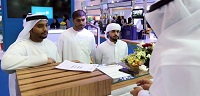 Inspectors from the General Pension and Social Security Authority (GPSSA) have been visiting offices across the UAE to "correct inaccurate practices" by employers/entities "unconsciously." 
According to Khaleej Times, such practices include registration and payment of contributions due from insured Emiratis.
The authority said the inspections aim to ensure employees abide by all legal regulations as per the provisions of the pension and social security law.
The inspectors have the right to enter an employer's building without prior notice in order to determine the nature of the procedures undertaken there. They can view files and records related to the implementation of the provisions of the pension law and to verify that Emirati employees within the organisation are registered within a month from the date of their employment, and made fully aware of their rights and obligations. They also ensure the employer/entity provides the GPSSA with the end-of-service files and documentations of their employees no later than a month from their service termination date.
The GPSSA affirmed the importance of strengthening partnership and communication with employers/entities in order protect the rights of insured Emiratis and their families. The aim is not to revert to legal measures, but rather to raise awareness and correct practices so that employers can avoid warnings.
"In order to become insured with the GPSSA, the individual needs to fulfil various requirements, some of which include proof that they are UAE nationals as per their Family Book; they should be between the ages of 18 to 60 at the time of registration and medically fit to work upon appointment according to a medical report submitted by their entity. All medical procedures and registration steps need to be approved by the GPSSA," the authority said.
Emiratis working in the federal and government sectors, except those in Abu Dhabi and Sharjah; and nationals working in the private sector, except those in Abu Dhabi, fall within the coverage framework as per the provisions of the federal law that the authority implements. "Entities whose main headquarters are located in any other Emirate within the UAE are subject to the provisions of the Federal Pension Law, including their branches in other Emirates." (NewsWire)