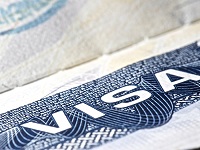 Travellers can apply for a 60-day visa before departing for Dubai, according to Time Out Dubai online magazine.
Launched by The Federal Authority for Identity, Nationality, Customs and Ports Security (ICP), the new service allows visitors to extend the validity of all types of visas issued to them for 60 days for one time only.
It must be done online, via the ICP website or its app via the UAE PASS, before the visitor enters the country and will cost Dhs200.
However, there are additional charges that should be noted; Dhs100 for the smart services, Dhs50 for the application form and Dhs50 for the Authority and the electronic services offered to customers.
This means that the grand total will come in at Dhs400 which is still less than Dhs600 fee that visitors who are already in Dubai have to pay when renewing a visa on arrival by an additional 30 days once in the UAE.
As for the process, applicants must fill in the required data and attach required documents and pay the fees to start off the application.
Once completed, the applicant should know if they have been successful within 30 days.
The notification will be done electronically with an email being sent to the applicant. Easy-peasy.
As for how this will help Dubai residents? Well, friends and family will be able to easily stay for extended visits which is always a great option. (NewsWire)