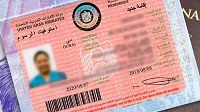 Ever since the UAE's largest entry and residency visa reforms went into force in October 2022, several changes have come into effect. 
According to Khaleej Times, these reforms have streamlined procedures, expanded the long-term Golden Visa scheme; and introduced a new five-year residency called Green Visas.
Many other changes have been implemented recently, including an increase in fees for visa services and extended grace periods to exit the country after visa expiry. Here, we round up seven residency-related changes you need to know:
>> Rules to sponsor children eased: This move came as a huge relief for families. Applicable to all residency types, residents can sponsor sons till they turn 25 — up from 18 years. There is no age limit to sponsor unmarried daughters.
>> Golden Visa holders can sponsor parents on 10-year visas: If you are a Golden Visa holder, you can sponsor your parents on 10-year visas, too. Previously, the long-term residency scheme beneficiaries could sponsor parents for one year, as is the case with regular residency holders.
>> Visa fees increase: The fees to avail of all services offered by the Federal Authority for Identity, Citizenship, Customs and Ports Security (ICP) have gone up by Dh100. The additional smart services fee applies to Emirates ID and residency visas as well.
>> Validity of free zone visas decreased: The validity of free zone visas issued in the UAE has been reduced from three years to two.
>> Longer grace periods to exit UAE after visa expiry: The grace period to exit the UAE after residency visa cancellation has been increased to between 60 and 180 days in most cases. This is up from the previous 30 days.
>> Emirates ID replaces visa stamps on passports: The UAE has done away with the practice of stamping residency visa stickers on passports. Instead, residents' Emirates IDs officially serve as their residency documents.
>> Re-entry permit for residents staying abroad for over 6 months: Staying outside the UAE previously cancelled residency. However, now such residents can apply for a reentry permit by specifying a reason for the same. When the application is approved, the applicant must enter the country within 30 days starting from the approval date. (NewsWire)