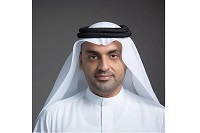 As part of its plan to create 100 sector-specific business groups by March 2023, the Dubai Chamber of Commerce, one of the three chambers operating under Dubai Chambers, today announced the launch of four new business groups, bringing the total number of sector-specific business groups to 45.
According to Dubai Chambers, the groups focus on companies operating in fabrication and welding, electrical equipment and contractors' business, cable & wire, and steel and metal traders.
The establishment of the new business groups is part of the Chamber's plan to develop the private sector's contribution to sustainable development and boost the business community's competitiveness within Dubai's economy and further afield.
Mohammad Ali Rashed Lootah, President & CEO of Dubai Chambers, said: "These latest business groups will help ensure transparent communication between key players in each sector. As members of Dubai Chamber of Commerce, companies joining these groups are underlining their commitment to growth, and in turn, will help grow Dubai's economy. The Chamber will continue to help create meaningful dialogue between group members, the Chamber and government."
Fabrication & Welding
The global welding market is projected to grow from US$20.99 billion in 2021 to US$28.66 billion in 2028 at a CAGR of 4.6%, with welding witnessing positive global demand. As the industry evolves, with greater technology, automation and robotic welding becoming more commonplace, this group will help ensure the future positive growth of the sector within Dubai.
Electrical Equipment & Contractors Business Group
As per Euromonitor International, the forecasted retail sales of consumer electronics in UAE will reach AED32.5 billion by 2027 and this includes computers and peripherals, in-car entertainment, in-home consumer electronics and portable consumer electronics.
Cable & Wire
This sector's market size was estimated at US$192.48 billion in 2021 and is projected to grow at a CAGR of 4.2% from 2022 to 2030.
Growth in the sector in Dubai is being seen with continued urbanisation and growing infrastructure, impacting power and energy demand in commercial, industrial, and residential sectors. Smart upgrading of power transmission and distribution systems and the development of smart grids will drive market growth to 2030.  
Steel & Metal Traders
According to Trademap, in 2021, the UAE was the 15th largest iron ore (HS 2601) importer in the world with imports reaching the highest level of US$1.3 billion (5.2 million tons) in 2021, representing a 93% year-on-year growth.
Dubai Chamber of Commerce welcomes the formation of these special business groups, as a key link between specific sectors, key players, government and interest groups. (NewsWire)