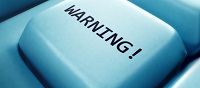 A UAE minister has issued a warning against companies that were found to have been taking advantage of the government's salary support programme for Emiratis, the Khaleej Times reported.
In a statement, the UAE's Minister of Human Resources and Emiratisation, Dr Abdulrahman Al Awar, said that a number of companies are reducing the salaries of Emirati job-seekers.
These firms are reportedly telling the Emirati applicants that would be paying them less since the UAE Government's Nafis programme will be giving them salary top-ups anyway when they get hired.
The Ministry of Human Resources and Emiratisation (Mohre) vows to address and deal with any such abuse, Al Awar stressed.
"Some of these negative practices are considered as a clear violation of the Federal-Decree Law No. 33 of 2021 regarding Regulation of Labour Relations — as it falls under discrimination between persons that would impact career opportunities in the labour market," he said.
"We reiterate that Mohre will be firm in implementing the necessary procedures with any company that attempts to abuse Emiratisation-related policies and decisions, including Nafis' benefits."
The minister called on Emirati job-seekers — as well as those working in the private sector — to report any unfair labour practices. They can reach Mohre by dialling 600590000.
Earlier this week, the UAE Government announced the expansion of its salary support programme for Emiratis hired in the private and banking sectors.
Citizens earning a monthly salary of less than Dh30,000 will receive an allowance. The scheme will offer up to Dh7,000 a month to those with bachelor's degrees; Dh6,000 to diploma holders; and Dh5,000 to high school graduates. It also offers child support to employees and temporary financial help in cases of job loss. (NewsWire)