20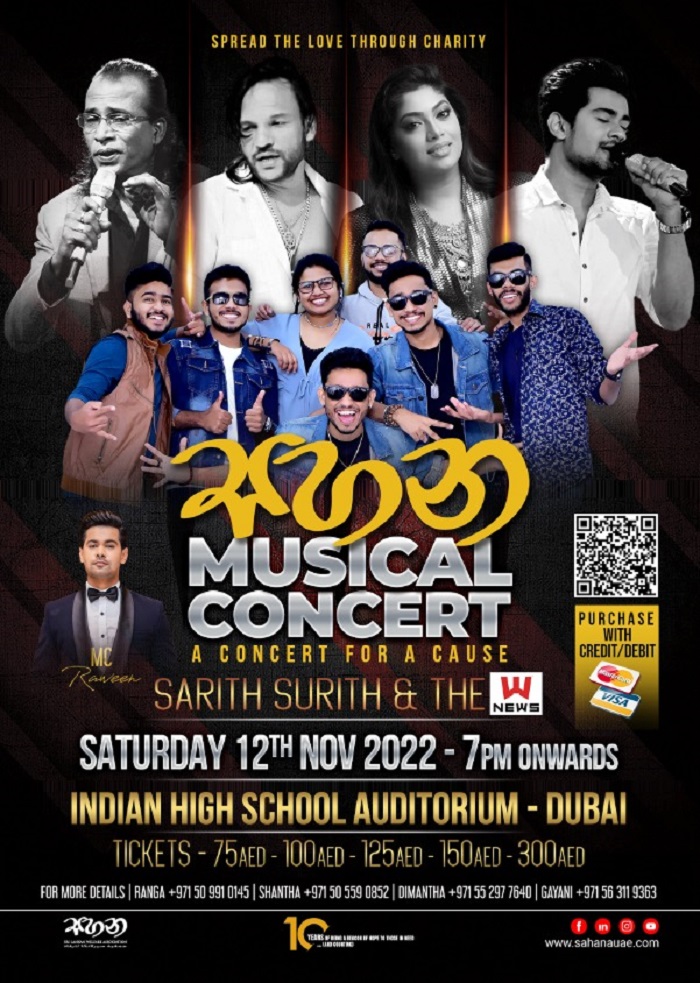 Sri Lankan Welfare Association (SLWA) commonly known as SAHANA was founded in 2012 by concerned Sri Lankans to support the less-fortunate Sri Lankan expatriates in U.A.E., particularly those who needed financial assistance related to medical and repatriation. Before SAHANA was established many distressed Sri Lankans had to approach and were supported by other charitable associations. In 2015, SLWA-SAHANA was registered with the Community Development Authority, Dubai and at present is the only registered Sri Lankan Association towards the welfare of distressed Sri Lankans in UASE. We focus on our ambition towards the fact that, Sri Lankans living here in U.A.E, thousands of miles away from our mother land should be well taken cared as our extended family during their most vulnerable & challenging times. 
Since its inception, SLWA has successfully addressed grievances and related issues brought forward by more than 16,000 affected Sri Lankans spending more than AED1.5 million with the support of members and generous sponsors. 
The SLWA currently supports the under-privileged Sri Lankan community members living in United Arab Emirates in areas listed below.
Settling Medical & Hospital bills  

Intervening and assisting in the repatriation of Mortal remains  

Facilitating School Exam Fees payment (one-term for  extreme cases)

Purchasing air-tickets  (one-way) for  those stranded

Facilitating immigration clearance

Organizing Counselling Services

Arranging Legal/advisory Services

Career Guidance Support
All of the above community services are performed by our dedicated Volunteers who allocate their spare time after their daily stressful employment as a selfless gesture towards the less fortunate Sri Lankans who faced with many distressed moments. The Finance of SLWA- SAHANA is audited annually, and monthly reports are provided to CDA on the financial management with 100% transparency towards the membership. Approximately AED150,000.00 is spent on Community Service projects on annual basis.
The sustainability of SLWA-SAHANA mainly depends on the Annual Membership fees of our membership and from the proceeds from our annual musical concert. Although many membership campaigns are conducted SLWA- SAHANA has only 400 members compared to approximately 300,000 Sri Lankans working in UAE. The annual membership fees of AED120 which is very nominal value for an expatriate, however, the Return on Investment (ROI) is in multiples considering the benefits the Distressed Sri Lankans are provided with.
This year too SAHANA is scheduled to hold its annual musical concert on 12th November 2022 at Sheikh Rashid Auditorium, Indian High School, Dubai. All proceeds of the event will be directly allocated for the Community Services projects. This event is a Concert for a Charitable Cause. We strongly believe that we would be supported by all Sri Lankans living in UAE with sponsorships and purchase of tickets.